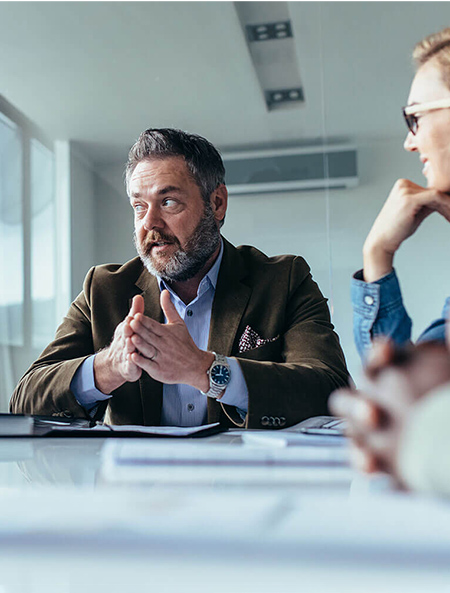 About Manpower Resources India Pvt. Ltd.
Founded in 2002, Manpower Resources India is the pioneer of organized recruitment services in India. Over the past two decades, we have acted as preferred talent acquisition partners to multinationals and leading Indian business house to emerge as the leading talent solutions provider in India. This combined with our role as trusted consultants for Indian professionals translates into our core capability - Building Careers. Building Organisations.
MRPL's roots in management
MRPL's roots in management consulting bring a unique approach to recruitment at senior and middle management levels. We recruit in all cross functions for multinational corporations as well as leading Indian business houses and have helped shaped the careers of over more than 20000 professionals in our 20 years of journey. MRPL is proud of its long-standing relationships in the industry and 75% of its revenues come through its existing clients.
We Placement 2x more in Year 2021.
Manpower Resources, an enterprise with around 40 employees, was founded in 2014 with a vision to offer world-class services in the recruitment space. As the company continues to grow, it aims to become an industry leader in the region through initiatives like community engagement and entrepreneurship training.
Biswa Ranjan
Managing Director & CEO
Trupti Pattnaik
Director & COO
Our nearly 40 committed
staff members
are ready to help.
Why choose mrpl as your consultant
Hub IT allows your business and technology computers to store, transmit, analyze, and manipulate big data.
Simply put, we understand your business. That claim is based on decades of work in support of the legal community and other professional service groups that sell time and knowledge as their main client offerings.
We are a process oriented organisation. This ensures prompt and high quality delivery from simple helpdesk tasks to complex panindia projects with strict timeframes.
The cornerstone of our success is the business honesty and integrity in which we work with clients and partners. We believe that our transparency with our clients is what sets us apart from our competition.
Convert more visitors into customers.